Natural Instant White Hair Cover
A MAGIC WAY TO TURN OLD TO VITALITY IN ONLY 1 MINUTE!
The "Natural Herbs White Hair Cover-Up Stick" is the fast solution to get rid of those unwanted grey roots!
The perfect cover-up for areas around the hairline, broad areas of white-grey hair, sideburns, and roots.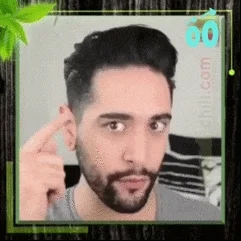 It takes little time for you to cover grey roots compared with dyeing
What's more is that it's too costly to buy permanent dying products, again and again, each time when you only use a little of them to cover grey roots, and oxidation occur within hours.
The  Natural Instant White Hair Cover colors can last up to 2 days on your hair. You can also feel free to brush your hair as colors do not rub off.
Unlike permanent dying products,  0 damages take place on your hair by using the  Natural Instant White Hair Cover
Natural ingredients do no harm, easy to clean, leaves no residue.
Simple and fast application.
Lipstick-shaped design, easy to carry and use
After using, the hair is still FLEXIBLE, NATURAL, and SOFT!
The visible effect in just a few swipes!
Material:100% Non-toxic hair color pastel
Net weight:3.8 g
Color: Black, brown
1 x Natural Instant White Hair Cover